Refine your painting techniques in 2 or 3 days!
Sun, Sea, Salt, Air and Light
Inspired by that Zeeland Light, the history of Domburg and its creative ambiance, Masterclasses "Het Zeeuwse Licht" organizes professional painting lessons in the spring, summer and fall of 2020.
The lessons are given by three renowned Dutch artists in the style of "Impressionism".
During 2 or 3 days at the beach of Domburg, participants will get personal attention and individual guidance. Normally, we paint the elements under all weather conditions. Only when the weather is really bad, we might change this up, but this will be determined later.
Participants: a mix of beginners and advanced. You receive guidance at your own level. Experience has shown that this dynamically stimulates a group's dynamics and inspiration. Maximum 10/12 people.
"Behind the changeable forms of nature lies an invariably pure reality."
– Piet Mondriaan
Masterclasses Painting
What do the lessons entail?
All this in a very cozy atmosphere and ambiance with a daily simple lunch (various sandwiches and soft drinks) on the beach included.
What will we be learning?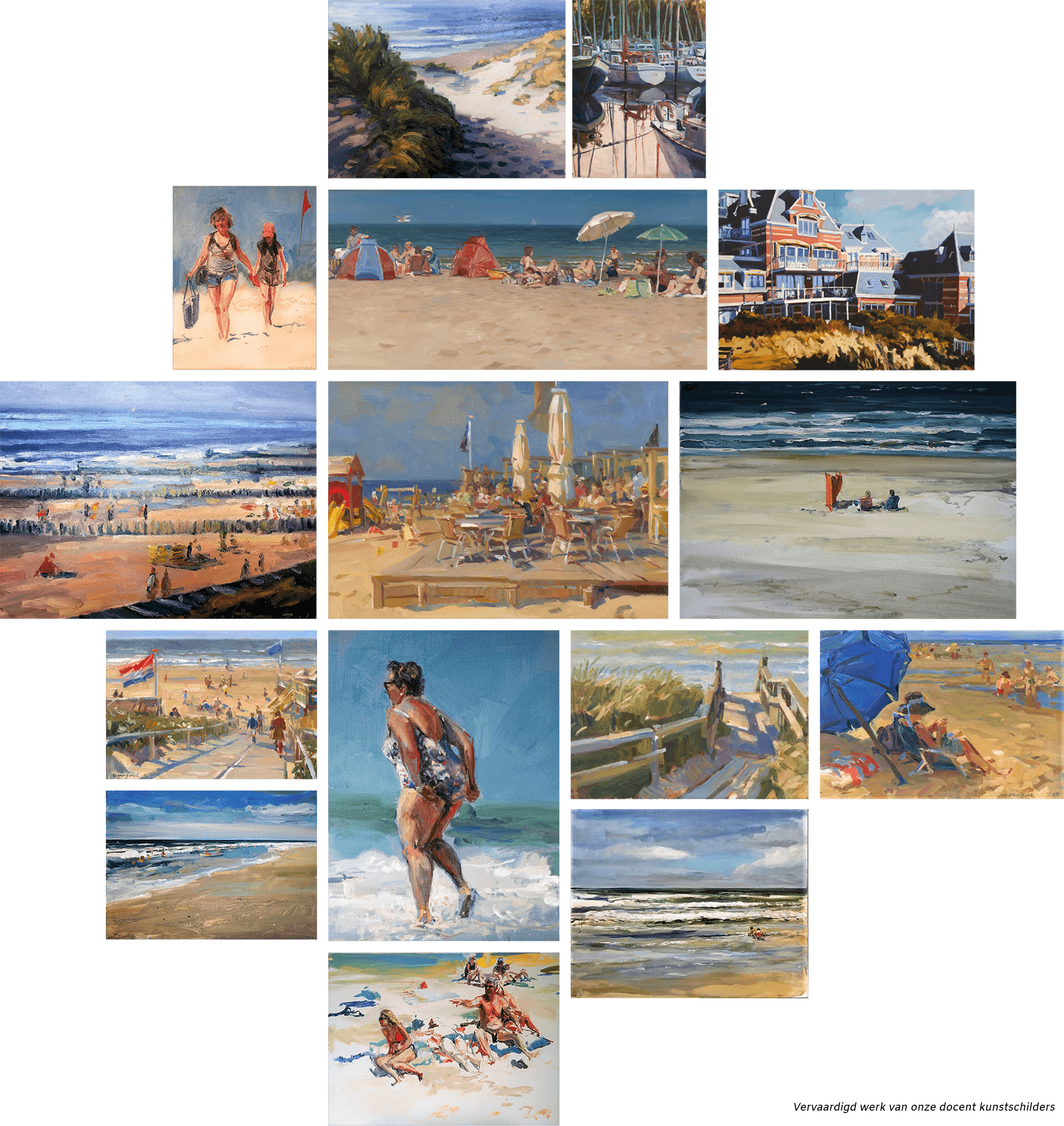 Other things you will experience…
Is the inspiring effect of a group of creatively minded people under the unique ambiance of Domburg. The extraordinary beaches with its centuries-old stilt heads, the play of ebb and flow, the eternal sound of the surf, the mysterious sunsets, the whimsical dune landscape with unique views, the old forests and the pleasant seaside town of Domburg with its many terraces and restaurants….
At 'Het Zeeuwse Licht' these components are an atmosphere-enhancing contribution to the experience of the Masterclasses.
In a loose free style with fast strokes, not in detail but in broad lines and planes, you learn to paint impressionistic or improve your style. Restrained or with bravado and experimental. All this in the context of historical predecessors who also stood here at the beginning of their creative career.
Expose in the Marie Tak van Poortvliet Museum
In the lobby of this beautiful museum on a special wall, each participant in the Masterclasses can exhibit their own work for a month that was produced during the Masterclass on the beach. Who knows, you might be discovered as a new talent! We are very enthusiastic about this special opportunity that we can offer in collaboration with the museum.
Enroll for the Masterclasses 2020
and enjoy the wonderful experience of Sun, Sea, Salt, Sky and Light